CELEBRATE SUNDAY
WITH ST. MARY'S
THE FOURTH SUNDAY IN ORDINARY TIME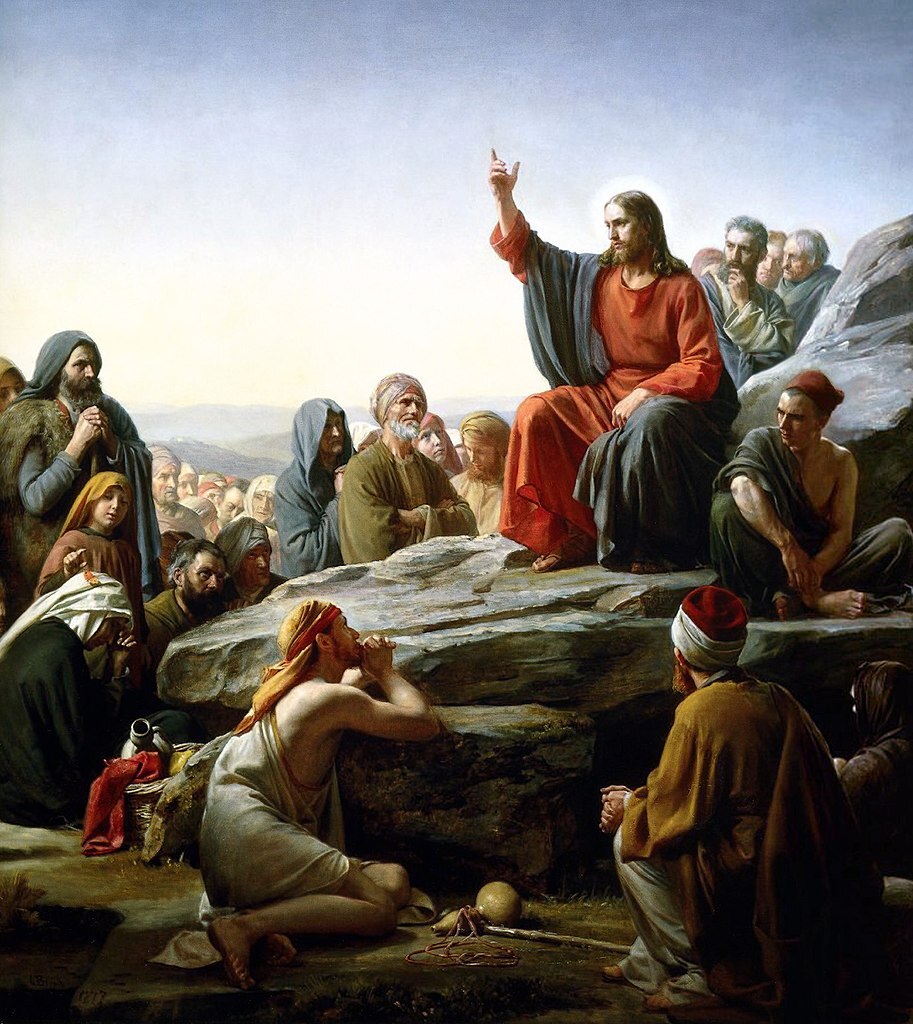 Don't settle for "content." Follow the Lord and find lasting happiness.

FOURTH SUNDAY IN ORDINARY TIME
What does it take for us to be happy? In the modern age, we understand happiness to be making ourselves content. Even if this is fleeting, we define our happiness on contentment, which can easily be attained through wealth, material possession, or any type of selfishness. However, this was never how human beings in the past considered happiness. The ancient Greeks used a word for happiness, makarios, which was a far more substantial expression of what it meant to be happy; the Latin translation of this word was beatitudo, which we translate into English as blessedness. Throughout human history, we have known deep down that to be happy is to do what makes us blessed. In this Sunday's Gospel, Jesus outlines exactly how we are able to do so.

---
READ THIS SUNDAY'S MESSAGE
When Jesus Christ gave his Sermon on the Mount, the greatest expression of his earthly teaching, he encapsulated the instruction he gave through a list of exhortations meant to radically change the way we seek out lasting goodness in our lives. The beatitudes are not just a recommendation on how to live and how to treat those around us; they are promises that those who undergo the trials and difficulties of these beatitudes will be rewarded with true happiness. On the surface, the beatitudes seem completely irrational: who wants to be poor in spirit? Who wants to mourn? Who wants to be persecuted for the sake of righteousness? Who wants to be insulted and persecuted? In fact, the complete opposite of all of these beatitudes are precisely the things that modern culture and society tell us will make us content. We want to win, we want to conquer nature, we want freedom from pain, we want justice, success, honor, and long and healthy lives. There is nothing necessarily wrong with these things, but they are fleeting. Christ spent his entire public ministry moving from crowd to crowd out of a sense of pity for them due to their suffering and how they lived. His solution, though, was not to comfort them with little things that bring about temporary contentment. He didn't put an end to their mourning or their pain or their humble positions in the world. Instead, Christ offered to them something that was lasting and that would make them blessed in the eyes of their Creator: he offered them the kingdom of Heaven, an inheritance, true satisfaction, mercy, the ability to see God, and the gift of being called children of God, all these being accessible precisely through that from which we seek relief. Christ knew what the human heart was actually hungering for in those crowds because it was through him that the Father created the Heavens and the Earth and all that exists within it. It was through the Word of God, made flesh in the person of Jesus Christ, who created human beings and the human will. He knows that contentment is not enough for us; we need to seek out blessedness. Through the beatitudes, he taught us exactly how to do it.

---
FAMILIES, ACTIVATE!
Family activity to do at home: The Beatitudes are the best expression of what it means to be Christian. We received them from Christ himself because he desired for us to not only embrace the call to be blessed, but also to be hopeful in the promises that come from living in blessedness. In 2002, Pope John Paul II spoke to young people throughout the world on World Youth Day, inspiring them to "be the people of the Beatitudes." For those of us who desire that the Church be in good hands for the future, we must ensure that we are teaching the youth of today, our children, that this is is the essence of the Christian life. Read the words of Pope Saint John Paul II and be inspired to take his message on the beatitudes and share it with your children. The future of the Church depends on it.

SEE THE ACTIVITY