CELEBRATE SUNDAY
LAETARE SUNDAY
THE FOURTH SUNDAY OF LENT
---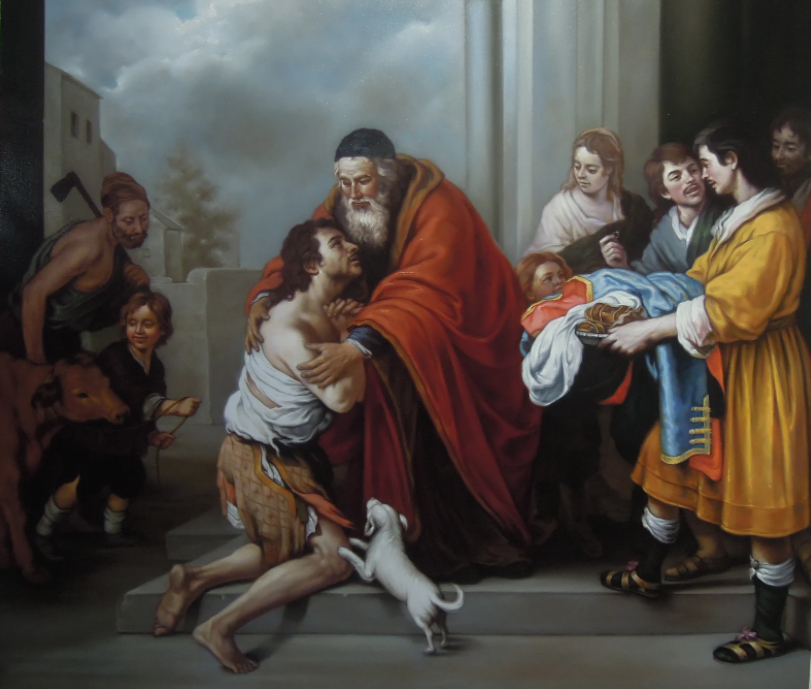 God opens His arms as a loving Father for poor sinners.
THE FOURTH SUNDAY OF LENT
Christ preached a simple message, and Christianity continues to uphold it to this day: when you seek sincere repentance, you will be forgiven. Your past does not define you, and the path towards forgiveness is difficult, but once you give yourself entirely back to God, His first response to you will be forgiveness...

---
READ THIS SUNDAY'S MESSAGE

The prodigal son is one of the most popular parables - it's memorable, it's an interesting little story, and above all, it speaks to us deeply. We all see ourselves in the character of the prodigal son when we stray so far away from what we know is right, and in humility and dejection, we reluctantly return to our roots, asking forgiveness from those who we've wronged in the past. We all see ourselves in the character of the father, whose anger or embarrassment for the actions of his son are so completely overshadowed by the simple desire to have his son in his arms once more. We also all see ourselves in the other son, whose behavior is exactly what has been asked of him from his father, yet does not receive a feast or celebration, almost as if it were expected of him to behave rightly. In these three characters, we see the trajectory of human maturity when it comes to our relationships. We also see the trajectory of the Christian life: we've been the prodigal son, and we were forgiven by God despite our pasts. We've been faithful followers of His Church and her teachings, but do not expect to be celebrated for behaving as we should. And we've been the ones who offer forgiveness for those who have wronged us when they sincerely ask for forgiveness. God forgives, so we must forgive equally to those who we want back in our lives.

---

FAMILIES, ACTIVATE!
Family activity to do at home: If we want our children to learn lessons about life and what it means to be a functioning member of society, we need to share this in the context of story. Stories speak deeply to our capacity to learn how to act; storytelling is a unique and beautiful expression of the very essence of human nature. This activity is a very simple way to reintroduce the art of storytelling in your family life. Tell more stories! Incentivize your children to create their own stories with their own messages! This is a wonderful way for families to work together on being better to each other and to our neighbors.

SEE THE ACTIVITY