CELEBRATE SUNDAY
WITH ST. MARY'S
THE TWENTY-EIGHTH SUNDAY IN ORDINARY TIME
Let us be grateful for the love God has shown to us and for the gifts He has given us.

TWENTY-EIGHTH SUNDAY IN ORDINARY TIME
When we undergo the Sacraments of the Catholic Church, we are receiving the greatest gifts God could possibly offer humanity. Do we see them as such, though? Do you remember your Baptism? Did you truly rejoice over the salvation of your soul? Do you remember your first Holy Communion? Did you rejoice over being able to physically receive the body of Christ? Do you remember your Confirmation? Was your heart enflamed upon receiving the gifts of the Holy Spirit? Upon receiving any of the other four sacraments, were you in the mindset that your life was being utterly transformed by the spiritual graces being bestowed upon you? The Sacraments change our life. They take us from sinners to beloved children of God, from aimless to properly-oriented, from empty-handed to richer than any other on earth. Such priceless gifts should require of us, at the very least, a heart of pure and endless gratitude to the one who gives them to us.

---
READ THIS SUNDAY'S MESSAGE
The stories within Scripture, particularly within the Gospels, are real-world prefigurements of deeply spiritual and theological truths. For someone who desires to enter into a relationship with God, the very first solemn step is to mark yourself for your Creator. The Jews did so through the rite of circumcision, placing upon themselves a physical mark on the body to set themselves apart for God. In the light of Christ, though, the mark of baptism becomes indelible and placed on the soul, unseen by the naked eye. Because we are human, we falsely assume that the only things worth knowing can be sensed, but God has instilled in us a recognition that there is more to us than just the physical world. The status and health of our souls are far more indicative of our whole being than our bodies, and baptism transforms our souls. In this Sunday's Gospel, we hear about the one leper who was cleansed of his physical ailments along with nine others, though he was the only one to return, expressing gratitude to the one who healed him. This story, both in its real-world details and in its symbolism, should have allowed the early Christians to call to mind the story we hear in the first reading, when Elisha cures Naaman of leprosy by dunking him in the water of the Jordan. The leper in the Gospel experienced a physical "baptism" by Christ - one that completely cleansed him of his impurities. But, unlike the others, he showed gratitude; as Christ tells him, his faith saved him on a level far deeper than his physical body. You received the same salvific cure that this leper did when you were baptized. You must understand how monumental such a gift was for you. You must also show your gratitude, for this is the only way that our participation in this gift allows us to justify God's charity towards us. It is our faith in returning to him in gratitude that saves our souls.

---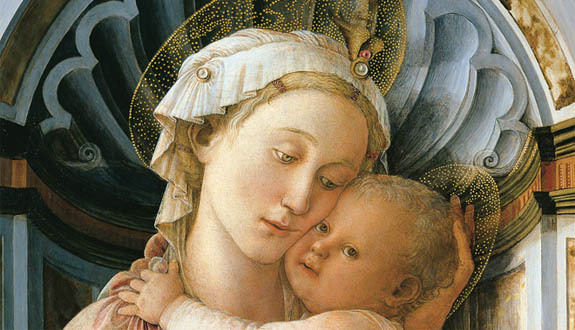 FAMILIES, ACTIVATE!
Family activity to do at home: There is nothing more significant or powerful in human nature than a mother's love. It is the mother's responsibility to raise and nurture her children in love when they are younger. During October, we are celebrating Respect for Life month, when encouraging mothers is most important. Especially in this day and age, there is nothing that matters more than to emphasize the value and dignity of our young, and to elevate the miracle of a mother's love. The activity below shows some simple guidelines for those mothers who want to be truly good in their vocation.

SEE THE ACTIVITY