CELEBRATE SUNDAY
WITH ST. MARY'S
THE TWENTY-FOURTH SUNDAY IN ORDINARY TIME

To practice love is to learn God's will.

TWENTY-FOURTH SUNDAY IN ORDINARY TIME
Catholicism has the privilege of being an extremely rational religion, in which all of our doctrines can be defended through the use of reason. This is because God is supremely rational, and God the Son is given the title of Logos, which could be translated as rationality itself. But the very essence of our faith, and ultimately the very essence of God, is something that does not appear to be so rational: love. Love is willing the good of another for the other's sake. There is nothing to be received in love, only giving. The pursuit of love makes little sense when we consider that so many of the things that drive human beings are based on personal needs and survival. But when love is found, all reason can be found within it.

---
READ THIS SUNDAY'S MESSAGE
This Sunday's Gospel recounts three parables shared by Jesus on the scope of love, and all three are examples of seemingly irrational actions. In the first, a shepherd goes after one lost sheep while leaving 99 unattended. In the second, a woman loses only one of her ten coins and scours her home tirelessly until she finds it; once it is found, she celebrates with her friends and neighbors in such a way that costs far more than the value of the coin. In the third, a father is rejected by his son, but as the son comes back, he welcomes him with open arms, not as if the son had ever left, but as if the son had been dead and came back to life. We would consider the actions of these three characters foolish: a shepherd's worth is in his sheep, and maintaining the safety of 99 is far more important than having 100. A coin is an insignificant item, and to throw a party for finding only one of ten that had been lost makes no sense. A father who has been rejected by his son while maintaining a faithful son at home who still serves him has no need to bring the lost son back. There is only one thing that unites these three parables and only one motivation for the seemingly foolish behavior of the characters: love. Love causes us to do senseless things at times, but that is because we are not moving ourselves towards love; it is God who moves us. God's reason is far greater than ours, and in our seemingly irrational behavior, God is urging us to pursue that which is most rational, most good, and most beautiful - true love. This is because God's love for us is so intense, even He laid aside the fullness of His glory to become a simple human being and to unite Himself to us in His earthly body. We only see this as irrational because we are so focused on the present moment. Love ultimately leads us to the most rational end of all: to simply be in the embrace of our Father and in the loving arms of our Creator. Love is what life is all about; everything else is simply a reflection of it.

---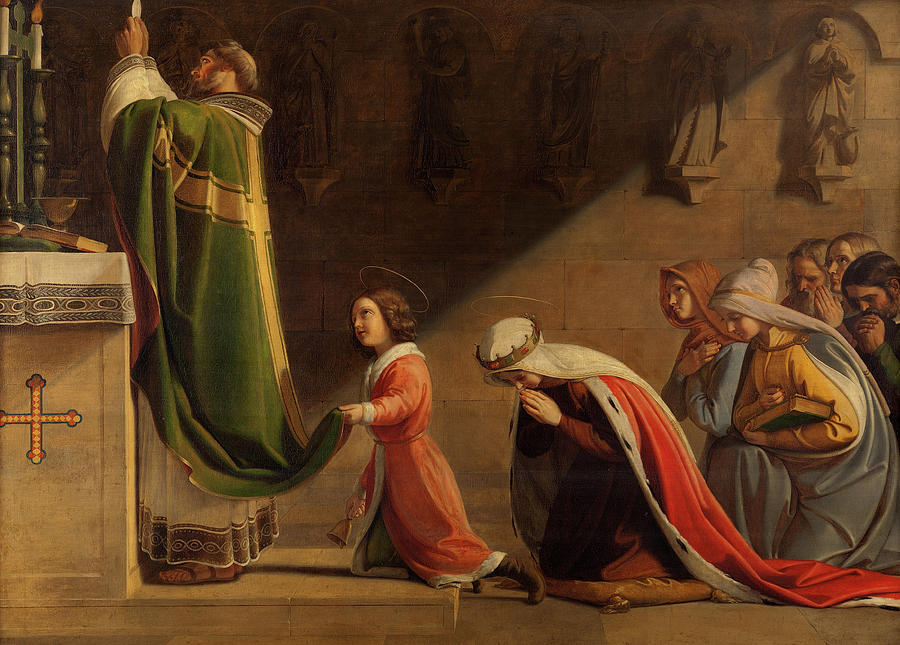 FAMILIES, ACTIVATE!
Family activity to do at home: The Latin word for love is Caritas - we derive the word "charity" from this root. There is something deeply connected to love in acts of service and charity because this is the best expression of love. It asks for nothing in return. It is fundamental for the future of the Church that our children are taught to be charitable in both words and deeds, since this is the best way you can teach them to model themselves after Christ. This can be done at home, at school, at church, and even in the community. The activity below reminds us that working for the will of God is prayer, and it unites us to Christ in a real and substantial way.

SEE THE ACTIVITY