CELEBRATE SUNDAY
WITH ST. MARY'S
THE TWENTY-THIRD SUNDAY IN ORDINARY TIME

Accept God's plans and be appreciative for His many blessings.

TWENTY-THIRD SUNDAY IN ORDINARY TIME
God's plans are perfect. In His infinite wisdom and prudence, He will work within the confines of the choices we make through our own free will, but if there is a conflict between His will and ours, He will make sure that we divert from the course of action we create for ourselves. This can be incredibly difficult, especially when we make elaborate plans for our futures and they crumble apart. But think of all the times in your life when you knew exactly what you desired yet never went for it out of timidity or insecurity. If you are so timid in your own plans, why would you not trust that God knows exactly what He is doing when He leads you away from what you want?

---
READ THIS SUNDAY'S MESSAGE
The key to maintaining hope on a daily basis is to reflect on our pasts, look forward to our futures, but most importantly, appreciate the present. Those difficult things that we once had to overcome in our pasts have made us who we are today and who we will become in the future; we must be appreciative of it. People come and go in our lives; we ought to appreciate them for who they are while they are still with us. Today's Gospel is one of the most difficult messages Christ shares in his entire public ministry: in order to be his disciple, we must hate our mothers and fathers, wife and children, sisters and brothers, even our own lives. How could he say something so cruel about the few things that make life worth living? Why must he use a word so cutting and serious as hate? There are many explanations for this and more to be discovered even on a personal level, but in the context of today's second reading, we can discover a new way of looking at these words. Paul writes from his imprisonment to Philemon, a leader of the Church in Colossae, that he is sending Philemon back one of his slaves, Onesimus, who had joined Paul. Paul appreciated the service of Onesimus, and as a Christian, Philemon most likely appreciated Onesimus' service to him, as well. But Paul was not sending back a slave; he was sending back a brother, an equal. Onesimus' absence perhaps made Philemon learn to appreciate him for who he actually was as a person, not merely what he offered. The man who tells us we must hate those closest to us for his sake is also the same man who later tells us, "I no longer call you slaves, but friends." Hatred is misdirected passion. Indifference is truly cruel. Christ is actually calling us to not see the people in our lives who God has given to us as meaningless; they are worthy of passionate appreciation. But there will come a time when they must leave, and we cannot force them to be with us forever. In those cases, we hope that God plans for them to come back to us, just as Onesimus to Philemon, but they are not our Telos. Only God is.

---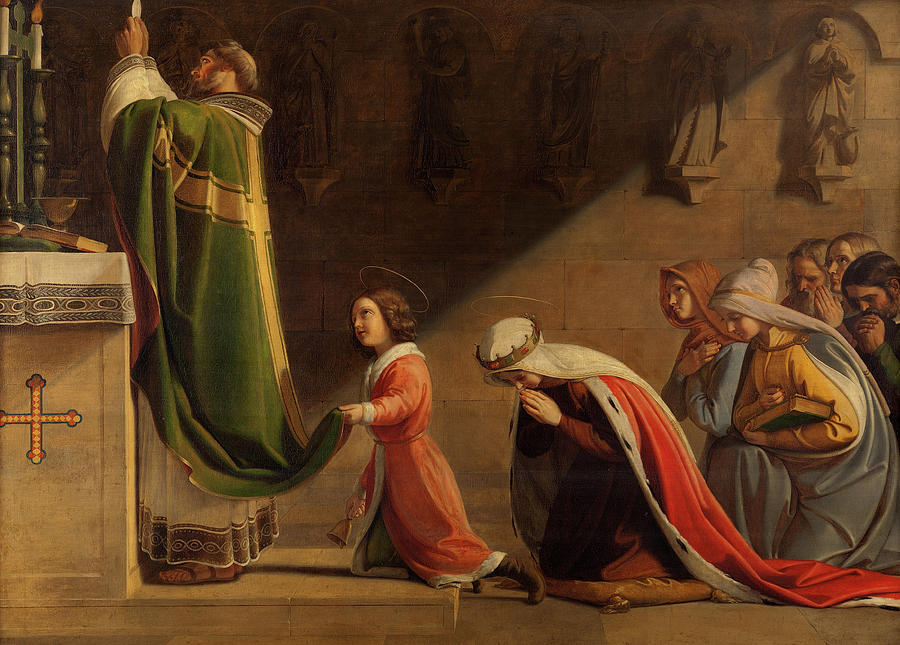 FAMILIES, ACTIVATE!
Family activity to do at home: At the heart of appreciation is showing gratitude to God for all that He has given us. Encourage your children to express their gratitude for the people in their lives. Have them write thank you cards, have them communicate and talk with family members, encourage them to pray in gratitude for their parents, their siblings, their friends, their home, and everything else that they enjoy having in their lives. By doing so, you will properly form within them to ability to recognize how much they appreciate what is in their lives. This will feed into hope that can carry them throughout the rest of their earthly lives. The following activity offers an explanation on how to actually begin the process of establishing gratitude and appreciation while your children are still young, so that they may be naturally inclined towards appreciation as they grow.

SEE THE ACTIVITY