THE #1 CATHOLIC APP FREE TO ALL PARISHIONERS THIS LENT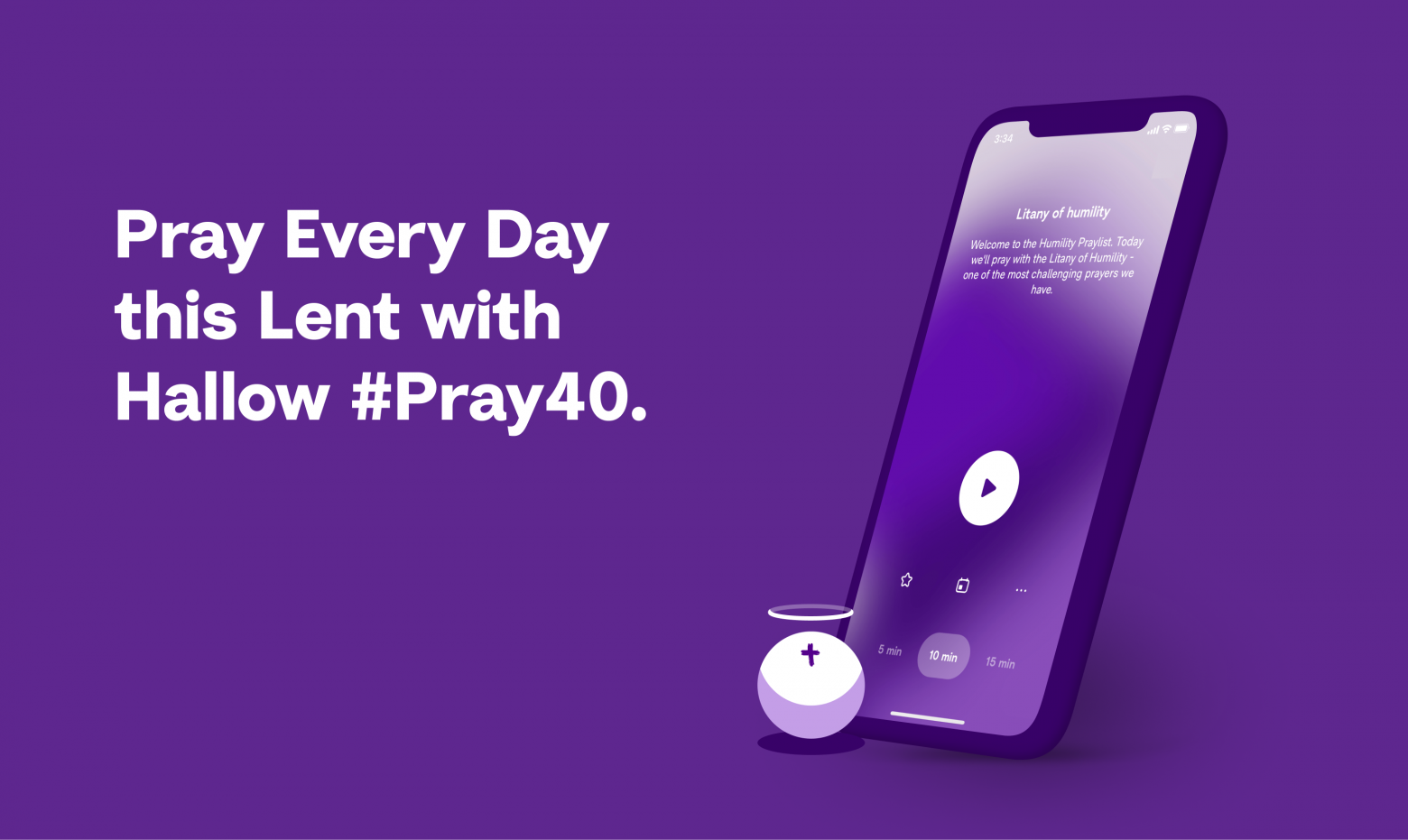 This Lent, St. Mary's is providing all parishioners access to the premium version of Hallow for FREE from now through Easter. No credit card required.

Activate Your Free Premium Account Here
Hallow is a Catholic prayer and meditation app that helps users deepen their relationship with God through audio-guided contemplative prayer sessions. The app launched 2 years ago and is already the #1 Catholic app in the world.
A number of parishioners already use the app and love it. Great for praying alone or together with your spouse or family, Hallow truly has something for everyone, no matter what you are going through (see below for their different content categories).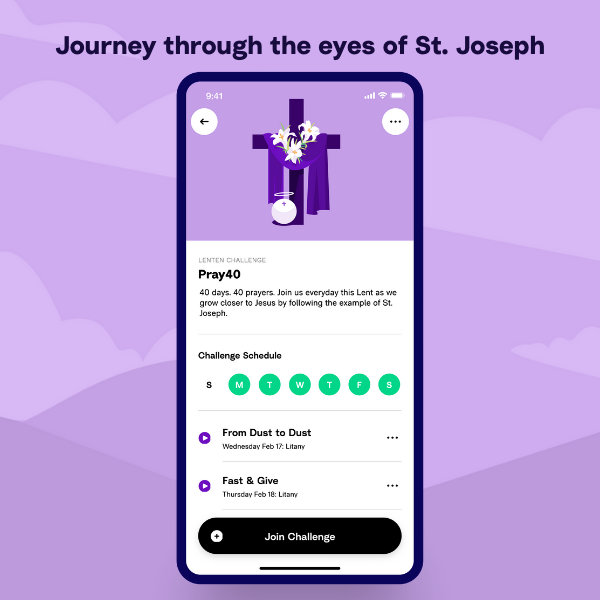 Activate Your Free Premium Account Here
To get started, simply click above to activate your free account on the Hallow website. Make sure to select "Sign Up with Email" when registering.
For step-by-step instructions you can visit this process guide. If you run into any issues, simply reach out to Hallow support using the live chat at hallow.com or by emailing support@hallow.app.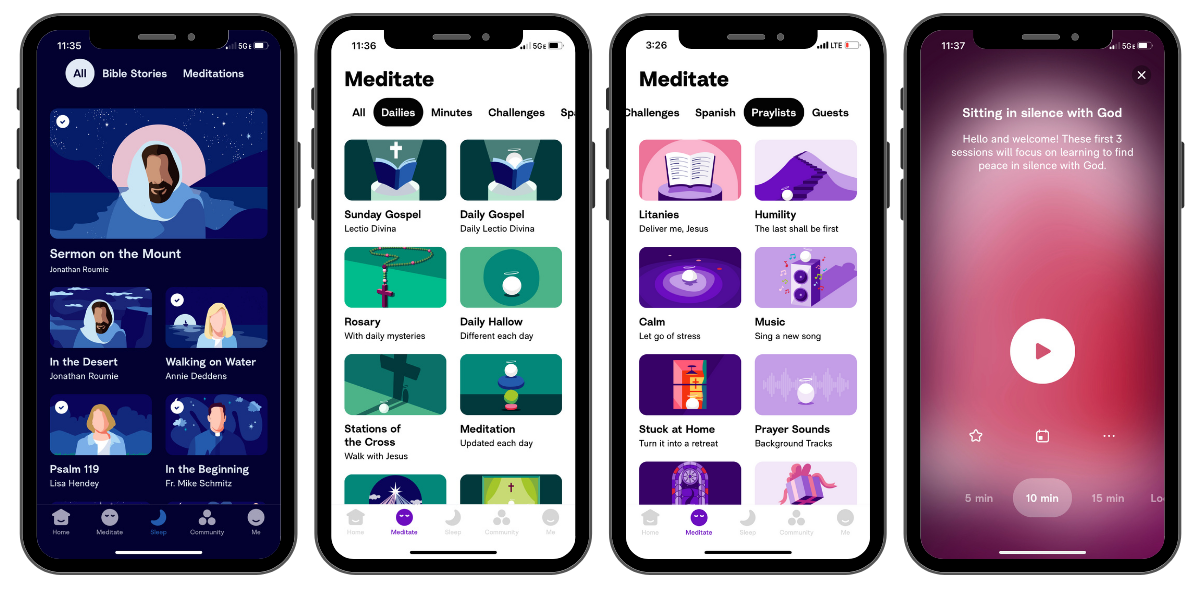 In addition to a #Pray40 community challenge featuring daily Lenten meditations, the Hallow app also offers many other types of prayer content to help you deepen your personal relationship with God:
Dailies: Daily meditations using different prayer techniques (e.g., Rosary, Daily Gospel, Examen, Divine Mercy, Spiritual Writing)


Praylists: "Playlists of prayer" that focus on exploring different virtues or life events using the various contemplative prayer techniques (e.g., love, joy, hope, humility, patience, calm, forgiveness)


Sleep: Prayers to prepare for bed, featuring Night Prayer from the Liturgy of the Hours and Bible Sleeps Stories from guests like Fr. Mike Schmitz


Music: Over 100 curated and original songs from traditional chant to contemporary worship


Challenges: Intro to prayer + re-exploring the depth behind familiar topics in the faith world (e.g., the Our Father, the Saints, the Works of Mercy)


Minutes Meditations: 1-3 minute prayers for quick breaks throughout the daily including the Angelus, a decade of the Rosary, the Prayer to St. Michael the Archangel and prayers for moments of temptation
Guests: TED Talk-style sessions from Bishops to bloggers to high school theology teachers on different aspect of the interior life
Activate Your Free Premium Account Here